WELCOME!
Jacqueline L. Davis' Genealogy Pages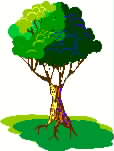 The following surnames will be found on these pages:
---
---
BRANNON
DAVIS
DOWNEY
FISHER
GOODWIN/GOODEN
JARVIS
KOON
MEADOWS
MILES/MYLES
REAMY [RAMEY, REMY]
TAYLOR
THOMPSON
---
I would like to thank all my 'cousins' who contributed their family lines to these pages. I really appreciate all of you sharing your personal information for me and others to connect with. Thank you so very much, Jacqueline L. Davis
---
RESOURCES

BMD CERTIFICATES, locates and obtains UK (England & Wales, Scotland and Northern Ireland) birth, marriage or death certificates.


---
To submit additions, e-mail me at efi7jld@gmail.com
---
&copy 1999, Jacqueline L. Davis
Created: 5/1/99
Updated: 5/6/2011