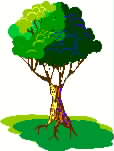 JARVIS, Generation One
---
---
JOHN JARVIS, was born about 1720, in England; and died about 1795. He married HANNA HILL, in Hillshire, England.

Children of John Jarvis and Hanna Hill:

2-1. JAMES JARVIS, born about 1750; married ELIZABETH.
2-2. CATHERINE JARVIS, born about 1760, in Belair, Maryland; died between 1800-1810, in Fountain Green, Hartford County, Maryland.
2-3. JOHN JARVIS, born about 1750; died about 1825.
2-4. SOLOMON JARVIS, born about 1753, in Belair, Baltimore County, Maryland; died 1835, in Kentucky.

Jarvis, Generation Two
Jarvis, Generation Three
Jarrvis, Generation Four
---
To submit additions, e-mail me at efi7jld@gmail.com
---
BACK HOME
---
&copy 1999, Jacqueline L. Davis
Created: 5/1/99
Updated: 5/24/2011