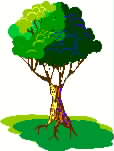 MILES/MYLES, Generation One
---
---
GEORGE PERRY MILES, was born in Ireland. He married LUCY BLANCHE RAMEY [REAMY] [daughter of Broddeus Reamy and Martha Hinson].

Children of George Miles and Lucy Ramey are:

2-1. JOHN JAMES MILES, born May 12, 1898, in Georgetown, Washington, DC; died June 17, 1978, in Maryland.
2-2. GEORGE BERNARD MYLES, born January 24, 1900.

Miles/Myles, Generation Two
Miles, Generation Three
Miles, Generation Four
Myles,Generation Three
Myles, Generation Four
Myles, Generation Five
---
To submit additions, e-mail me at efi7jld@gmail.com
---
BACK HOME
---
&copy 1999, Jacqueline L. Davis
Created: 5/1/99
Updated: 5/25/2011