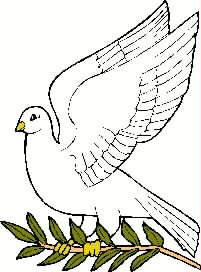 GIFTINGS -
MINISTRY GIFTS
---
And there are differences of administrations, but the same Lord. I Corinthians 12:5



Lord 2962 Kurios - supreme in authority, i.e. Lord, master.


Administrations 1248 diakonia from 1249 - attendance (as a servant), especially of the Christian teacher, minister (-ing, -try), officer, relief, service (-ing).



And He gave some apostles; some prophets; some evangelists; and some pastors and teachers. Ephesians 4:7



Some 3588 - can be translated 'the'.


Some 3303 men - even, indeed, so, some, truly.



And God hath set some in the church, first apostles, secondarily prophets, thirdly teachers, after that miracles, then gifts of healing, helps, governments, diversities of tongues. I Corinthians 12:28


But to each one of us was given grace (5485) according to the measure of the gift (1431) of Christ. Ephesians 4:7



Grace 5485 charis from 5463 - graciousness of manner or act, divine influence on the heart, the effect of grace, proof in practical effects, power and equipment for ministry.



I Corinthians 3:10a - According to the grace of God which was given me,



Gift 1431 dorea from 1435 - a gratuity, a free gift.



Gift is given by Christ, measured (a portion measured off) by Him. Whatever the endowment Christ bestows and adjusts the gift. Vines, pg. 147


Gift given to men who then become a sacrifice gift offered to God.



1435 doron - a sacrifice gift, gifts offered to God.



Romans 12:1 - I beseech you therefore, brethren, by the mercies of God, that ye present your bodies a living sacrifice, holy, acceptable unto God, which is your reasonable service.




Hebrews 5:1; 8:3; 9:9; 11:4 - gifts 1435 and sacrifice offered to God - High Priest ordained to offer gifts and sacrifices to God - Jesus is our High Priest.




He gave gifts (1390) unto men. Ephesians 4:8b



Gifts 1390 doma - from 1325 - a present.



Gifts - ministers and ministries - ministers do not give (call) themselves.


Stresses the concrete character of the gift, not its beneficial nature - stresses Christ not His blessings.


1325 didomi - primary verb to give, bestow, suffer, minister.



Doron 1435, a sacrifice gift, and doma 1390, a present, are synonyms.



Matthew 7:11 - good gifts (1435).


Luke 11:13 - good gifts (1390).



Baptism of suffering - Matthew 20:16-28; Mark 10:35-45; Mark 14:36; Luke 12:49,50.



Matthew 20:16 - So the last shall be first, and the first last: for many are called, but few are chosen.


Matthew 20:22 - But Jesus answered and said, 'Ye know not what ye ask. Are ye able to drink of the cup that I shall drink of, and be baptized with the baptism that I am baptized with?'



Drink of the cup - cup of suffering - includes the dregs.



Psalm 75:6-8 -For promotion cometh neither from the east, nor from the west, nor from the south. But God is the judge: He putteth down one, and setteth up another. For in the hand of the Lord there is a cup, and He poureth out of the same: but the dregs thereof, all the wicked of the earth shall wring them out, and drink them.



Baptized with the baptism - go with Christ into the deep waters of suffering and death.



Ascension ministries must touch Christ's suffering.


Jesus bore our wickedness.



Matthew 20:26-28 - Yet it shall not be so among you: but whoever desires to become great among you, let him be your servant. And whoever desires to be first among you, let him be your slave - just as the Son of Man did not come to be served, but to serve, and to give His life a ransom for many.



first = chief.



Mark 9:35b - If any man desire to be first, the same shall be last of all, and servant (slave) of all.




The diakonia of Jesus - ascension ministries - Ephesians 4:11.



Minister and ministry must go to the cross - sacrifice gift - chief ministries - 'master' status - slaves of Jesus.



Must drink the cup of suffering - even the dregs to be a cup ministry. Psalm 75:6-8


Minister from suffering endured. II Corinthians 1:4-6


Become slaves of Jesus - Who works His cross in the minister and ministry and gives the person back to Father - Who then gives the person as a gift to the church - therefore chief of ministries.



Exodus 21:5,6 - And if the servant shall plainly say I love my master - I will not go out free. Then his master shall bring him unto the judges; he shall also bring him to the door, unto the door post; and his master shall bore his ear through with an awl; and he shall serve him forever.(servants served for six years - Exodus 21:2.)




Paul was a bondservant (slave) of the Lord Jesus Christ. Romans 1:1; Philippians 1:1; Titus 1:1.


Paul was a wise master builder. I Corinthians 3:10.



List:



Apostle - one sent forth from the church for specific christian service, an establisher of works, a wise master builder (construction foreman).



Ephesians 2:20 - And are built upon the foundation of the apostles and prophets, Jesus Christ being the chief cornerstone.




I Corinthians 3:10-13 - According to the grace of God which is given unto me, as a wise master builder, I have laid the foundation, and another buildeth thereon. But let every man take heed how he buildeth thereupon. For other foundation can no man lay than that is laid, which is Jesus Christ. Now if any man build upon the foundation gold, silver, precious stones, wood, hay, stubble; every man's work shall be made manifest: for the day shall declare it, because it shall be revealed by fire, and the fire shall try every man's work of what sort it is.




Paul is a wise master builder - lays foundation of Jesus Christ in people - Jesus Christ cornerstone - foundation in Zion. Psalm 118:22; Isaiah 28:16


Specialist - addresses the heart - prophecy - very specific applications - rhema - beyond black and white - spirit behind the Law - blows the mind.


Pioneer on point - going where no one has gone before.


Sees the church and its many parts.


652 apostolos - delegate; commissioner of Christ; messenger, sent one.



Prophet - a proclaimer of God's message, primarily among Christians.



A builder, lays foundation of Jesus Christ in people's lives - bricklayers, carpenters.


A specialist - addresses the soul - precept upon precept - specific applications - logos and rhema - stretching the mind - looking beyond black and white.


Sees the special area in the church that God has assigned them.


4396 prophetes - a forthteller ("prophet"); inspired speaker; poet.



Evangelist - a proclaimer of God's message, primarily among non-christians.



Caster of net - fisher of men.


Addresses the will.


2099 euaggelistes - preacher of the gospel; evangelist.



Pastor - one who oversees and cares for the needs of Christians - function of the elder.



Guide and govern, not merely instruct and feed the flock. Acts 20:28; I Peter 5:1-3.


4166 poimen - a shepherd, pastor.



Teacher - one who clarifies truth - not a trainer - feeds the flock.



General practitioner - line upon line - precept upon precept - general applications - logos, black and white - letter of the Law - gently expanding the mind.


Addresses the mind - suppliers, makers of bricks.


1320 didaskalos - an instructor.



Apostles and elders.



Apostles are elders.



Apostles and elders - listed in this order in Acts 15:2,4,6,22,23 - apostles listed first because they are ruling elders.


Elders in local church - Apostle John: II John 1:1, III John 1:1; Apostle Peter: I Peter 5:1.


Apostles ordain elders - Acts 14:23; Hebrews 7:7 - the less is blessed of the better.


Prophets and teachers, together, separated and anointed Paul as apostle. Acts 13:1-3.



Three levels of elders (tradition of first century church) - Commentarty On The Whole Bible, Jamieson, Fausset, and Brown, I Timothy 3:1, page 1359.



Bishop - chief ruling elder - overseer - apostles were bishops in early church.


Ruling elders (3) - prophets were ruling elders in early church.


Plurality of elders - pastors/teachers.



4245 presbuteros - presbyter, elder.



Refers to rank, office, function.


Given spiritual care of the church. I Peter 5:1-3.


Refers to their maturity of spiritual experience.




Qualifications of elders.



I Timothy 3:2-7.



Blameless.


Husband of one wife.


Vigilant - ever on the watch.


Sober - soberminded - inner mind.


Of good behavior - orderly - outward action.


Apt to teach - didaktikos 1317 - instructive (able to be taught and to teach).


Not given to wine.


No striker - neither hand or tongue.


Not greedy of filthy lucre - not covetous, not greedy of money.


Patient - forbearing, reasonable to others.


Not a brawler - violent conduct to others.


Not covetous.


One who rules well his own house - presides over.


Children in subjection with all gravity - gravity = propriety, reverent, modesty.


Not a novice - young convert.


Good report without.



Titus 1:6-9 adds the following to above list:



Not self-willed, not soon angry, temporate.


Faithful children, lover of hospitality, lover of good men, sober, just, holy.


Holding fast the faithful word that he has been taught that he might be able to exhort and convince gainsayers.



Purpose of the ministries listed in Ephesians 4:11.



For the perfecting of the saints, for the work of the ministry, for the edifying of the body of Christ: Till we all come in the unity of the faith, and of the knowledge of the Son of God, unto a perfect man, unto the measure of the stature of the fullness of Christ; That we henceforth be no more children, tossed to and fro, and carried about with every wind of doctrine, by the sleight of men, and cunning craftiness, whereby they lie in wait to deceive: But speaking the truth in love, may grow up into Him in all things, which is the Head, even Christ: From whom the whole body fitly joined together and compacted by that which every joint supplieth, according to the effectual working in the measure of every part, maketh increase of the body unto the edifying of itself in love. Ephesians 4:12-16



Ministries in the local church - Father's local ministries. I Corinthians 12:28



Minister has to go to the cross - journeyman status - servants of God (great ministries). Matthew 20:26-28


List:



Apostle.


Prophet.


Teacher.


Worker of miracles - one who performs supernatural deeds.


Healer - one who exercises the gifts of healing - concentrating on people's faith.


Helper - one who assists leadership to minister to weak and needy - deacon type work.


Administrator - one who guides and directs in the local church - department heads, not elders - steering, piloting, guides.


Tongues - speaker of various languages - intercessor for the moment.



No cross = flesh witchcraft, unholy fire, mixed flesh and Spirit, carnal (sarkinos = fleshly, of the flesh) and Spirit. God will not accept the fruit - which is hay, wood, or stubble. I Corinthians 3:3, 10-13



God burnt up Aaron's sons, Nadab and Abihu. Leviticus 10


Old prophet of Bethel. I Kings 13:1-32


Balaam. Numbers 22:1-24:25


Levite priest. Judges 17:1-18:31


Galatians 5:19-21a.


---
E-mail: efi7jld@gmail.com
---
BACK TO: Perfecting of the Saints; Giftings; EFI; THE EDIFIER
---
For the perfecting of the saints, for the work of the ministry, for the edifying of the body of Christ, Ephesians 4:12
---
&copy 1981, Jacqueline L. Davis
WWW &copy 1999, EFI
Created: 7/9/99
Updated: 5/27/2011