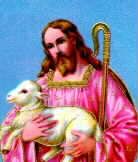 IN HIS IMAGE -
DESIGN - PETER
Isaiah 58
---
Lift up thy voice like a trumpet. vs1b



Do not repress, keep current reactions


Motivated to *reprove for judgment, because the prince of this world is judged. (John 16:8)



Judge Satan and the world systems - not people.



Motivated to resist and understand temptation and sin. ( Heb. 4:15)



Need to know what temptation and holy really are.


Isaiah 33:22a - The Lord is our judge,



Reacts to words and actions.


Called to 'divide asunder joint and marrow' (Hebrews 4:12).



Joint - actions, body language.


Marrow - "blood" (whether sound or bad).



They ask of me the ordinances of justice. vs 2b



Are judges.


Thou shalt show me the path of life. (Psalm 16:11)


Show forth the praises of our God. (Psalm 78:4)


With thanksgiving make requests known to God. (Phil. 4:6)



Behold, ye fast for strife and debate, and smite with the fist of wickedness. vs 4a



Garment of praise for spirit of heaviness. (Isaiah 61:3)


Brings good tidings of good. (Isaiah 52:7)


Preach good tidings unto the meek. (Isaiah 61:1)


Bind up brokenhearted. (Isaiah 61:1)



Is it such a *fast that I have chosen? ... is it to bow down his head as a bulrush? vs 5c



Performers, inclined to be performance oriented.


Called to serve others - washing their feet. (John 13)


Show Jesus as the King.


Come unto me, all ye that labor and are heavy ladened, and I will give you rest. (Matthew 12:28)



Lay down yoke of slavery - called to be a servant, not a slave - no yoke.


I Corinthians 2:26b.27b,29 - Not many mighty...but God hath chosen the weak things to confound the things that are mighty;...That no flesh should glory in His presence.



Is not this the fast that I have chosen? ... is it not to deal thy bread to the hungry and that thou bring the poor that are cast out to thy house? vs 7a



Insights:



Bread - counsel and purpose.


Bring - might and valor.



Controlled by the body. (Matthew 4)


Strong in the will.


Effects seen in the heart.



Heart goes "dumb" as if they have no heart.


Hardness seen on face.


Need to follow God more nearly.



Must see own falseness in order to know what truth is.



Pride of soul.


Deceit in heart.



Easily destroyed, tempted to destroy others.


Tempted to worship and serve world systems. (Matthew 4)



Will serve whatever they worship.


Worship is central to their life.



Then ... thy righteousness shall go before thee; vs 8b



Holy nation of kings. (II Peter 2:9)



Nation - see the larger units - country, state, county, city, 'kingdom'.


"Kingdom" conscience.



Wants to bring citizenship in God's kingdom.


Need to know they belong corporately.



The fruit "tree" of truth (Eph. 5:9)



When pure, will know what truth is, what Holy really is.


Truth versus deception.



They way of understanding. (Proverbs 3:19b)



The Spirit of Counsel and Might. (Isaiah 11:2)



Counsel - advice, plan, purpose, to be straight.


Might - valor, victory, valiant warrior, powerful, to prevail.



Sit not in the seat of scorners. (Psalm 1:1)



Sit in the seat of the righteous.


Ephesians 2:6 - And hath raised us up together, and made us sit together in heavenly places in Christ Jesus.




Must know the fear of the Lord and His judgement. (Psalm 19:9)


Must believe and trust in His salvation. (Psalm 78)


Have trouble with His blood, crucifixion, death.



Then shalt thou call, and the Lord shall answer; thou shalt cry, and He shall say, Here I am. If thou take away from the midst of thee... the putting forth of the finger. vs 9a, c



Putting forth the finger = blameshifting.


Quick to hear. (James 1:19)


Satan catches away what was sown in the heart. (Matthew 13:4, 19)


Bring and gather people to God - cease fear, judging, mocking God. (Isaiah 43:5c, 6c an Luke 23:36)



And if thou draw out thy soul to the hungry and satisfy the afflicted soul, then the Lord shall guide thee continually, and satisfy thy soul in drought, and make fat thy bones: vs 11a



Satan tries to destroy, but God promises success.


Are brought to heaviness, but God promises a garment of praise. (Isaiah 61:3)



Thou shalt raise up the foundations of many generations; vs 12b



The ministry of the Way. (John 14:6)



Called to be servant of Christ.


Gifted to take people to the 'cross'.


Without the Way, there is no going.


Must teach people to walk - not keep them in strollers and playpens.



If thou turn ... from doing thy pleasure on my holy day; vs 13b



Accept wounding for transgression. (Isaiah 53)



Wound - an injury by a hard or sharp instrument forcefully driven or applied.


Wounded to open heart - must accept lifestyle of an open heart for the anointing (valor) to flow to people - broken heart - Psalm 51:17


Turn judgement from people to Satan.



Strickened of God. (Isaiah 53)



Stricken - to reach, to touch violently, to destroy.


Destroy need to be worshiped - self-worship.



Compelled to be responsible, but need to be accountable.



Responsible - authority word.


Accountable - duty word.


Need to know Him as the only life and obey and do His works.



There is no life apart form God.



Submit to Holy Spirit.


Need to know God's mercy in order to have hope.



Learn this by allowing God to judge his heart.



Honour Him...not finding thine own pleasure. vs13e



Give God all power, body strength.



Luke 2:52 - And Jesus increased in wisdom, and stature, and in favour with God and man.


Wisdom - to be wise.



Giving thanks always for all things unto God and the Father in the name of our Lord Jesus Christ. (Eph. 5:20)


Whatsoever you do in word or deed, do all in the name of the Lord Jesus, giving thanks to God and the Father by Him. (Col. 3:17)


Seek the things of others. (ICor. 10:24)



Then...I will cause thee to ride upon the high places of the earth, vs 14b



High places - refers to temptation.


Designed to drink - "blood", anointing.


Worship God, Him only serve. (Luke 4:6, 7, 8)


Feed the lambs, feed the sheep, follow Jesus. (John 21:15-22)



By bringing them to Jesus.



The servant is not greater than his lord; neither he that is sent greater than he that he sent him. (John 13:16)


Thou shalt shew me the path of life. (Psalm 16:11)


*Reprove - Basis for Peter's judgement is equality ...What is fair and equal ...peer, corporate, not personal. Horizontal linear judgement.


*Fast - Thongs of every yoke; every yoke; bands of wickedness ...Peter is under heavy thongs and oppressed.


*Flesh - What do we mean? Peter views all rebellion against God as flesh. Must judge actions not reactions.


Wounded - to bore, dissolve, to begin by opening wedge, defile, stain, slay.


Transgression - revolt, rebellion, sin.


Peter reproves for judgment. He is designed to judge, critic and deduce but must judge Satan - not people.


Peter enjoys jokes, teasing and playing around.


He sees what needs to be done and instinctively moves to do it.


He knows how things should look, understands etiquette, and manners, what is proper.


He looks for excitement in the things he does and the people around him - must find his excitement in serving God.


He likes being busy and effective - does not like inactivity, has trouble resting.


He is interested in the world and meeting the needs of people, nature, his country - can be very patriotic.


He enjoys traditions, customs, and family gatherings.


He likes seeing people work together to get tasks done - understands service.


He is sensitive bodily - likes things around him to be cozy and warm.


He enjoys having his family near him - needs to greatly desire friends.


He has a kingdom eyesight but must seek the kingdom of God with all his heart.


He is sensitive, and caring, but tends to push people away out of fear of being hurt.


He needs to learn mercy and compassion so that his heart is true to God.


He is given the capacity to gather and lead people - keys of the kingdom are given to him to bind or loose.


Peter is visible in the church but he needs to be truly free and show the liberty in Jesus.


---
E-mail: efi7jld@gmail.com
---
BACK TO: Perfecting of the Saints; In His Image; EFI; THE EDIFIER
---
For the perfecting of the saints, for the work of the ministry, for the edifying of the body of Christ, Ephesians 4:12
---
&copy 1992, Jacqueline L. Davis
WWW &copy 1999, EFI
Created: 7/9/99
Updated: 5/27/2011