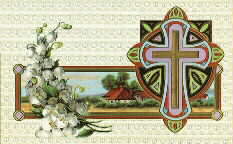 INTERCESSION -
SPIRITUAL WARFARE
ANGELS - GUARDIANS
---
Psalm 91:11 - For He shall give His angels charge over thee, to keep thee in all thy ways.



Words:



Charge 6680H 'tsavah prim root, to constitute, to enjoin (yoke).



1781G entellomai from 1722+5058, dominion, command, enjoin, authority over.


1722G en relation of rest :- in, at, on, by, etc.


5058G telos to set out for a definite point or goal; the conclusion of an act or state; result, purpose.



Over 5674H abar prim root, to cross over (to pierce through; across), to cover (as copulation).



4012G peri from 4008, through (all over), ie. around.


4008G peran (to pierce) through, ie. across.



Keep 8104H shamar prim root, to hedge about as with thorns, ie. guard, protect, attend.



Intent:



Father gave His angels dominion.



Angels command, call forth from man's heart what God wants.


Angels keep (control, have custody over, set up scenarios, situations) man in all man's ways.


Angels 'cross over' man in order to secure that God's Will will be done - angels are ordered to see that Father's purposes and plans are carried out.


Angels are the main instruments God uses in intercession.


Demonic possession is the counterfeit, corruption, of angelic enjoining.



Guardian angels:



Father has assigned guardian angels to everyone.


These angels have charge over the one they keep.


They know their "charge" inside and out.


They can accurately manifest how their "charge" would react in any scenario.


They will manifest their "charge's" so that their "charge" will receive precise prayer.


The Spirit knows how to pray for us at all times.


Angels serve God and answer to God, they will not move contrary to God's will.



Psalm 103:20,21 - Bless the Lord, ye His angels, that excel in strength, do His commandments, hearkening unto the voice of His word. Bless ye the Lord, all ye His hosts; ye ministers of His, that do His pleasure.



The Satanic force of familiar spirits are the counterfeit, the corruption, of the Godly force of guardian angels.



Hebrews 13:1-3 - Let brotherly love continue. Be not forgetful to entertain strangers: for thereby some have entertained angels unawares. Remember them that are in bonds, as bound with them; and them which suffer adversity, as being yourselves also in the body.



Words:



Forgetful 1950 epilanthanomai to lose out of mind, to neglect.


Entertain 5381 from 5382 philonexia hospitality :- entertain strangers.



5382 philoxenos from 5384+3581 fond of guests, ie. hospitable.


5384 philos dear, a friend, act. fond, ie. friendly.


3581 xenos prim word, foreign (lit. alien), a guest or entertainer (host).



Entertained 3579 xenizo prim word, to be a host.


Unawares 2990 lanthano prim verb, to lie hid unwittingly.


Bonds 1198 desmios from 1199 a captive (as bound).



1199 desmos a band or shackle, impediment or disability.



Bounds 4887 sundeo from 4862+1210 to bind with, ie. to be a fellow prisoner.



4862 sun denoting union, with or together.


1210 deo prim verb, to bind.



Suffer adversity 2558 kakoucheo from 2556+2192 to maltreat.



2556 kakos prim worde, worthless, depraved.


2192 scheo prim verb, to hold, such as possession.



Body 4983 soma from 4982 the body (as a sound whole).



4982 sozo (safe) to save, ie. deliver or protect.



Intent:



Let love rule you so that you will be hospitable to hosting angels.



Host angels either by physical manifestation or angelic enjoining.


Love the brethren enough to be open to the ministry of angels on their behalf.



Remember intercession for the brethren.



Be a fellow prisoner with those who are bound.


Suffer depravity, maltreatment as if it where your body suffering (for the sake of another).



Angels will enjoin in order to bring to remembrance the needs of the brethren - enjoin so strongly that bounds and adversity manifest in the host.



Matthrew 18:10 - Take heed that ye despise not one of these little ones, for I say unto you, that in heaven their angels do always behold the face of my Father which is in heaven.



Acts 12:15 - And they said unto her, 'Thou art mad.' But she constantly affirmed that it was even so. Then said they, 'It is his angel.'


Acts 12:7-10 - And, behold, the angel of the Lord came upon him, and a light shined in the prison: and he smote Peter on the side, and raised him up, saying, 'Arise up quickly.' And the angel said unto him, 'Gird thyself, and bind on thy sandals.' And so he did. And he saith unto him, 'Cast thy garment about thee, and follow me.' And he went out, and followed him; and wist not that it was true which was done by the angel; but thought he saw a vision. When they were past the first and the second ward, they came unto the iron gate that leadeth unto the city; which opened to them of his own accord: and they went out, and passed on through one street; and forthwith the angel departed from him.



Guardian angels are before the throne of God on behalf of their charge.


Guardian angels can manifest physically their charge.


Guardian angels manifest to minister to the need of their charge.



Summation:



Guardian angels enjoin in order to call forth intercession from the host's heart on behalf of the brethren (their charge).


Guardian angels know Father God's will for their charge.


Guardian angels set up scenarios that their charge will fulfill Father's will.


Guardian angels minister to the needs of their charge.


Guardian angels can physically manifest their charge.


---
E-mail: efi7jld@gmail.com
---
BACK TO: Perfecting of the Saints; Intercession; EFI; THE EDIFIER
---
For the perfecting of the saints, for the work of the ministry, for the edifying of the body of Christ, Ephesians 4:12
---
&copy 1993, Jacqueline L. Davis
WWW &copy 1999, EFI
Created: 7/9/99
Updated: 5/27/2011