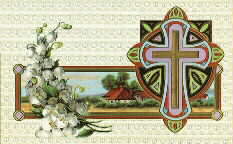 INTERCESSION -
SPIRITUAL WARFARE
PRAYER
---
Ephesians 6:18 - Praying always with all prayer and supplication in the Spirit, and watching there unto with all perseverance and supplication for all saints.



Definitions:



Praying 4336 from 4314+2172; to pray to God, ie. supplicate, worship.



4314 forward to, toward.


2172 to wish, by impl. to pray to God :- pray, will.



Prayer 4335 from 4336; prayer (worship), by impl. an oratory (chapel):- pray earnestly.


Supplication 1162 from 1189; a petition :- prayer, request.



1189 from 1210; to beg (as binding oneself),ie. petition :- beseech, pray (to), make request.


1210 to bind :- bind, be in bonds, knit, tie, wind.



Perseverance 4343 from 4342; persistency.



4342 from 4314+2594; to be earnest towards, ie. (to a thing) to persevere, be constantly diligent, to adhere closely to.


4314 forward to, ie. toward, pertaining to.


2594 from 2904; to be strong, ie. stedfast (patient):- endure.


2904 vigor (great):- dominion, might, power, strength.



Watching 69 from 1+5258; to be sleepless, ie. keep awake :- watch.


1 the first, union.


5258 sleep, ie. spiritual torpor :- sleep.



Prayer:



Philippians 1:4 - Always in every prayer of mine for you all making request with joy.


Philippians 4:6 - Be careful for nothing; but in every thing by prayer and supplication with thanksgiving let your requests be made known to God.



Forward all oratory to God always.


Request in the Spirit.


Keep awake - be alert.


Be earnest toward the brethren.


Request for all saints.



Summation:



Spiritual warfare has three parts:



The enemy - Satan and his cohorts - not people.


Arming the warrior:



Paul - girdle of truth & breastplate of righteousness.


John - shoes of peace & shield of faith.


Peter - helmet of salvation & sword of the Spirit.



Battle orders:



Stand, withstand, stand, stand.


Quench the fiery darts of the Satan.


Pray with prayer and supplication in the Spirit.


Watch with all earnestness and petition for all the saints.



True spiritual warfare can only be done by those strong in the Lord - whose flesh has been dealt with.


True spiritual warfare is done only in the power of the Spirit - no flesh can succeed in this war.


---
E-mail: efi7jld@gmail.com
---
BACK TO: Perfecting of the Saints; Intercession; EFI; THE EDIFIER
---
For the perfecting of the saints, for the work of the ministry, for the edifying of the body of Christ, Ephesians 4:12
---
&copy 1993, Jacqueline L. Davis
WWW &copy 1999, EFI
Created: 7/9/99
Updated: 5/27/2011