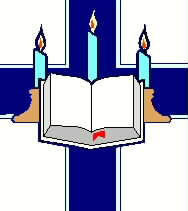 PROCESSES -
EXHORTATION
---
PART ONE: WARNING: If you want to save your life - DO NOT PROCEED!
Matthew 16:24,25 - Then said Jesus unto his disciples, 'If any man will come after me, let him deny himself, and take up his cross, and follow me. For whosoever will save his life shall lose it: and whosoever will lose his life for my sake shall find it.'
The purpose of this course is to break your heart, so that the corruptible shell around the heart can be broken away and the incorruptible spirit can be seen.



Psalm 51:17 -The sacrifices of God are a broken spirit; a broken, and contrite heart, O God, thou will not despise.


I Corinthians 15:53,54 -For this corruptible must put on incorruption, and this mortal must put on immortality. So when this corruptible shall have put on incorruption, and this mortal shall have put on immortality, then shall be brought to pass the saying that is written, Death is swallowed up in victory. O death, where is thy sting? O grave, where is thy victory? The sting of death is sin; and the strength of sin is the law. But thanks be to God, which giveth us the victory through our Lord Jesus Christ.


Colossians 3:9,10,11 - Lie not one to another, seeing that ye have put off the old man with his deeds; and have put on the new man, which is renewed in knowledge after the image of him that created him; where there is neither Greek nor Jew, circumcision nor uncircumcision, Barbarian, Scythian, bond nor free; but Christ is all, and in all:


Jeremiah 17:9,10 - The heart is deceitful above all things, and desperately wicked: who can know it? I, the Lord, searcheth the heart, I try the reins, even to give every man according to his ways, and according to the fruit of his doings.


Colossians 3:14,15 - And above all these things put on charity, which is the bond of perfectness. And let the peace of God rule in your hearts, to the which also ye are called in one body; and be ye thankful:



Be thankful therefore, that God loves you so much that he allows suffering to end the reign of your sin nature.



I Peter 4:1,2 - Forasmuch then as Christ hath suffered for us in the flesh, arm yourselves likewise with the same mind: for he that hath suffered in the flesh hath ceased from sin; That he no longer should live the rest of his time in the flesh to the lusts of men, but to the will of God.


I Timothy 1:16 - Howbeit for this cause I obtained mercy, that in me first Jesus Christ might shew forth all longsuffering, for a pattern to them which should hereafter believe on him to life everlasting.


Hebrews 12:12 - Wherefore seeing we also are compassed about with so great a cloud of witnesses, let us lay aside every weight, and the sin which doth so easily beset us, and let us run with patience the race that is set before us, looking to Jesus the author and finisher of our faith; who for the joy that was set before him endured the cross, despising the shame, and is set down at the right hand of the throne of God.


Philippians 3:10,11 - That I may know him, and the power of his resurrection, and the fellowship of his sufferings, being made conformable unto his death. If by any means I might attain unto the resurrection of the dead.



Enter into the fellowship of his sufferings by taking up the same cross he took.



Isaiah 53:5 - But he was wounded for our transgressions, he was bruised for our iniquities: the chastisement of our peace was upon him: and with his stripes we are healed.



All forms of suffering are depicted here:



Wounded (pierced, bored) for transgression (rebellion) = strickened - to reach, to touch violently, punish, destroy.


Bruised (crushed) for iniquity (sin) = afflicted - to depress, to pulverize, to make gray, to be dust.


Chastised (restrained) for peace (right relationship with God) = smittened - to defile, to strike, to kill.



So if you would avoid hurt, pain, or distress, do not take this course. For I can guarantee your flesh will surface and you will feel stricken, or smitten, or afflicted. Yet God is in control. His goal is to set you free from your corruption - not cause pain for pain's sake. Perfection is God-friendly and no flesh can stand there. So if being in right relationship with God the Father is your goal, then follow Jesus to His Father.



Luke 9:23 - And he said to them all, If any man will come after me, let him deny himself and take up his cross daily, and follow me.


PART TWO: Rules To Receive Training in Perfection:
Must be committed to regard the works of the Lord and the operation of His hands.



Psalm 28:5 - Because they regard not the works of the Lord, nor the operation of His hands, He shall destroy them, and not build them up.


Isaiah 5:12b,13 - but they regard not the work of the Lord, neither consider the operation of his hands. Therefore my people are gone into captivity, because they have no knowledge: and their honourable men are famished, and their multitude dried up with thirst.



Must be committed to being faithful and obedient to your commitment to persevere in your training.



Psalm 15:4b - but he honoureth them that fear the Lord. He that sweareth to his own hurt, and changeth not.


Proverbs 28:20a - A faithful man shall abound with blessings.


Proverbs 27:6 - Faithful are the wounds of a friend, but the kisses of an enemy are deceitful.



Must be committed to the process of having your flesh dealt with.



Proverb 28:26 - He that trusteth in his own heart is a fool: but who so walketh wisely, he shall be delivered.


Proverb 28:13 - He that covereth his sins shall not prosper: but whoso confesseth and forsaketh them shall have mercy.



Must be committed to deal with offenses and/or hurts that may surface while you are studying this course.



Matthew 18:15 - Moreover if thy brother shall trespass against thee, go and tell him his fault between thee and him alone: If he hear thee, thou hast gained thy brother.


Proverbs 16:2 - All the ways of a man are clean in his own eyes; but the Lord weigheth the spirits.


Proverbs 16:27,28 - An ungodly man diggeth up evil: and in his lips there is as a burning fire. A froward man stirreth up strife: and a whisperer separateth chief friends.


Proverbs 28:25 - He that is of a proud heart stirreth up strife: but he that putteth his trust in the Lord shall be made fat.



Must be committed to know man after the spirit not after the flesh.



Proverbs 3:5-7 - Trust in the Lord with all thine heart; and lean not unto thine own understanding. In all thy ways acknowledge Him, and He shall direct thy paths. Be not wise in thine own eyes: fear the Lord and depart from evil.


II Corinthians 5:15,16 - And that he died for all, that they which live should not henceforth live unto themselves, but unto him which died for them, and rose again. Wherefore henceforth know we no man after the flesh: yea, though we have known Christ after the flesh, yet now henceforth know we Him no more.



Must be committed to the effect that violation of these rules means you are not ready for this class and training, and you should be honest with yourself and not study this section yet.



Jeremiah 9:5-8 - And they will deceive every one his neighbor, and will not speak the truth: they have taught their tongue to speak lies, and weary themselves to commit iniquity. Thine habitation is in the midst of deceit; through deceit they refuse to know me, saith the Lord. Therefore thus saith the Lord of hosts, Behold, I will melt them, and try them; for how shall I do for the daughter of my people? Their tongue is as an arrow shot out; it speaketh deceit: one speaketh peaceable to his neighbor with his mouth, but in heart he layeth his wait.


Jeremiah 9:23,24 - Thus saith the Lord, Let not the wise man glory in his wisdom, neither let the mighty man glory in his might, let not the rich man glory in his riches: But let him that glorieth glory in this, that he understandeth and knoweth me, that I am the Lord which exercise lovingkindness, judgement, and righteousness, in the earth: for in these things I delight, saith the Lord.


John 3:19-21 - And this is the condemnation, that light is come into the world, and men loved darkness rather than light, because their deeds were evil. For everyone that doeth evil hateth the light, neither cometh to the light, lest his deeds should be reproved. But he that doeth truth cometh to the light, that his deeds may be made manifest, that they are wrought in God.


II Corinthians 6:11-13 - O ye Corinthians, our mouth is open unto you, our heart is enlarged. Ye are not straitened in us, but ye are straitened in your own bowels. Now for a recompence in the same, (I speak as unto my children) be ye also enlarged.


Romans 6:12,13,16,17,18 - Let not sin therefore reign in your mortal body, that ye should obey it in the lusts thereof. Neither yield ye your members as instruments of unrighteousness unto sin: but yield yourselves unto God, as those that are alive from the dead, and your members as instruments of righteousness unto God.---Know ye not, that to whom ye yield yourselves servants to obey, hisservants ye are to whom ye obey, whether of sin unto death, or of obedience unto righteousness? But God be thanked, that ye were the servants of sin, but ye have obeyed from the heart that form of doctrine which was delivered you. Being then made free from sin, ye became the servants of righteousness.


Romans 8:5-8 - For they that are after the flesh do mind the things of the flesh; but they that are after the Spirit the things of the Spirit. For to be carnally minded is death; but to be spiritually minded is life and peace. Because the carnal mind is enmity against God: for it is not subject to the law of God, neither indeed can be. So then they that are in the flesh cannot please God.


Galatians 1:10 - For do I now persuade men, or God? or do I seek to please men? for if I yet pleased men, I should not be the servant of Christ.


Luke 16:15 - And He said unto them, Ye are they which justify yourselves before men; but God knoweth your hearts; for that which is highly esteemed among men is abomination in the sight of God.


Ephesians 6:7 - With good will doing service, as to the Lord, and not to men.


Proverbs 29:25 - The fear of man bringeth a snare: but who so putteth his trust in the Lord shall be safe.


Philippians 2:12 - Wherefore, my beloved, as ye have always obeyed, not as in my presence only, but now much more in my absence, work out your own salvation with fear and trembling.


Ephesians 6:5 - Servants, be obedient to them that are your masters according to the flesh, with fear and trembling, in singleness of your heart, as unto Christ.


---
E-mail: efi7jld@gmail.com
---
BACK TO: Perfecting of the Saints; Growth Processes; EFI; THE EDIFIER
---
For the perfecting of the saints, for the work of the ministry, for the edifying of the body of Christ, Ephesians 4:12
---
&copy 1992, Jacqueline L. Davis
WWW &copy 1999, EFI
Created: 7/9/99
Updated: 5/28/2011