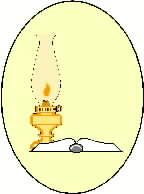 PROPHETIC COUNSELING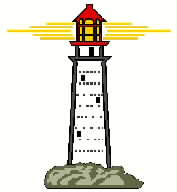 GOD'S WORD
Thy word is a lamp unto my feet, and a light unto my path. Psalm 119:105
---
Justification - Wherefore the Law was our schoolmaster to bring us unto Christ, that we might be justified. Galatians 3:24


Purpose - All scripture is given by inspiration of God, and is profitable for doctrine, for reproof, for correction, for instruction in righteousness: That the man of God may be perfect, throughly furnished unto all good works. II Timothy 3:16


Cause and effect:



Galatians 6:7,8 - Be not deceived: God is not mocked: for whatsoever a man soweth, that shall he also reap. For he that soweth to his flesh shall of the flesh reap corruption; but he that soweth to the Spirit shall of the Spirit reap life everlasting.


Romans 6:16 - Know ye not, that to whom ye yield yourselves servants to obey, his servants ye are to whom ye obey; whether of sin unto death or of obedience unto righteousness.



Result of disobedience to God's word - curses:



*Proverb 26:2 - As the bird by wandering, as the swallow by flying, so the curse causeless shall not come.


*Deuteronomy 11:28 - And a curse, if ye will not obey the commandments of the Lord your God, but turn aside out of the way which I command you this day, to go after other gods, which ye have not known.


Psalm 119:21 - Thou hast rebuked the proud that are cursed, which do err from thy commandments.


Jeremiah 11:3 - And say unto them, 'Thus saith the Lord God of Israel: cursed be the man that obeyeth not the words of this covenant.'


Mark 12:29-31 - And Jesus answered him. 'The first of all the commandments is 'Hear, O Israel: the Lord our God is one Lord: and thou shalt love the Lord thy God with all thy strength:' this is the first commandment. And the second is like, namely, 'Thou shalt love thy neighbor as thyself.' There is none other commandment greater than these.


John 14:15 - If you love me, keep my commandments.


Galatians 5:14 - For all the Law is fulfilled in one word, even this; 'Thou shalt love thy neighbor as thyself.'


Curses are invoked as a result of disobedience to the commands (Laws) of the Lord - not first time involvement but continued, presumptuous involvement lifestyle. Ps. 19:13; Deut. 28:15-20; Ex. 20:5; Eph. 4:27.



Temptations - curses predisposes one to yield to certain temptations - cause weak spots in our defense shield against temptation.



I Corinthians 10:13 - There hath no temptation taken you but such as is common to man; but God is faithful, who will not suffer you to be tempted above that ye are able; but will with the temptation also maketh a way to escape, that ye may be able to bear it.


II Peter 2:9a - The Lord knoweth how to deliver the godly out of temptation.


The Lord's answer to Satan in the wilderness is the way to answer temptation. Luke 4:3-12



Removal of curses:



All curses that were handed down to self from ancestral sin must be broken - pronounced covered by the Blood. Jer. 31:29,30


All curses that were invoked on self and on descendants must be broken - repented of and then pronounced covered by the Blood for self and descendants.


---
E-mail: efi7jld@gmail.com
---
BACK TO: Perfecting of the Saints; Prophetic Counseling; EFI; THE EDIFIER
---
For the perfecting of the saints, for the work of the ministry, for the edifying of the body of Christ, Ephesians 4:12
---
&copy 1990, Jacqueline L. Davis
WWW &copy 1999, EFI
Created: 7/9/99
Updated: 5/28/2011