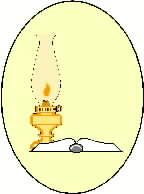 PROPHETIC COUNSELING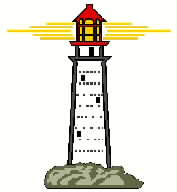 HOW WE SEE GOD
---
Eyesight - how we see God.



Psalm 18:25,26 - With the merciful thou wilt show thyself merciful; with the upright man thou wilt show thyself upright; with the pure thou wilt show thyself pure; with the froward thou wilt show thyself froward.


Matthew 5:8 - Blessed are the pure in heart: for they shall see God.


Matthew 7:1,2 - Judge not, that ye be not judged. For with what judgment ye judge, ye shall be judge: and with what measure ye mete, it shall be measured to you again.


Hebrews 12:15 - Looking diligently lest any man fail of the grace of God; lest any root of bitterness springing up trouble you, and thereby many be defiled.



Bitter-root judgments against parents - authority - Paul.



Leviticus 20:9 - For every one that curseth his father or his mother shall be surely put to death: he hath cursed his father or his mother; his blood shall be upon him.


Deuteronomy 27:16 - Cursed be he that setteth lightly by his father or his mother. And all the people shall say, amen. (setteth light = dishonors)


Proverbs 20:20 - Whoso curseth his father or his mother, his lamp shall be put out in obscure darkness.


Proverbs 20:27 - The spirit of man is the candle of the Lord, searching all the inward parts of the belly.



Bitter-root judgments against others - people - Peter.



I John 4:20 - If a man say, I love God, and hateth his brother, he is a liar: for he that loveth not his brother whom he hath seen, how can he love God whom he hath not seen?



Bitter-root judgements against self - personal - John.



Matthew 5:34-37 - But I say unto you, swear not at all; neither by heaven; for it is God's throne: nor by earth; for it is His footstool: neither by Jerusalem; for it is the city of the great king. Neither shalt thou swear by thy head, because thou canst not make one hair white or black. But let your communication be, yea, yea; nay, nay; for whatsoever is more than these cometh from evil.



Fear base - need to earn love; effect - worry (John), anger (Paul), fear (Peter); manifestation in all - striving.



Galatians 3:1-3 - O foolish Galatians, who hath bewitched you, that ye should not obey the truth, before whose eyes Jesus Christ hath been evidently set forth, crucified among you? This only would I learn of you, received ye the Spirit by the hearing of faith? Are ye now made perfect by the flesh?


---
E-mail: efi7jld@gmail.com
---
BACK TO: Perfecting of the Saints; Prophetic Counseling; EFI; THE EDIFIER
---
For the perfecting of the saints, for the work of the ministry, for the edifying of the body of Christ, Ephesians 4:12
---
&copy 1990, Jacqueline L. Davis
WWW &copy 1999, EFI
Created: 7/9/99
Updated: 5/28/2011