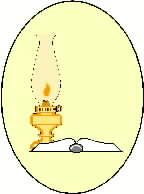 PROPHETIC COUNSELING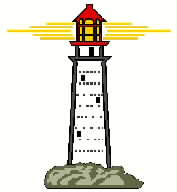 WOUNDED SPIRIT
---
Wounded spirit - caused by not responding rightly to God's grace to forgive a hurt done to self - gives Satan rights to trouble personal spirit - wounds caused by hiding of self behind walls of trees, aprons of fig leaves, people and God.



*Proverbs 18:14 - Spirit of a man will sustain his infirmity: but a wounded spirit who can bear.


*Proverbs 15:13 - A merry heart maketh a cheerful contenance: but by sorrow of the heart the spirit is broken.


*Proverbs 17:22 - A merry heart doeth good like a medicine: but a broken spirit drieth the bones.


Hebrews 12:15 - Looking diligently lest any man fail of the grace of God; lest any root of bitterness springing up trouble you, and thereby many be defiled.


Ephesians 4:22-24 - That ye put off concerning the former conversation the old man, which is corrupt according to the deceitful lusts; and be renewed in the spirit of your mind; and that ye put on the new man, which after God is created in righteousness and true holiness.



Manifestations of a wounded spirit (the unbelieving hearts of believers) in the souls of believers.



Mark 9:23,24 - Jesus said unto him, 'If thou can believe all things are possible to him that believeth.' And straightway the father of the child cried out, and said with tears, 'Lord, I believe, help thou mine unbelief.'


Matthew 12:34b - For out of the abundance of the heart the mouth speaketh.


Hebrews 3:12 - Take heed, brethren, lest there be in any of you an evil heart of unbelief, in departing from the living God.



Hearts of stone - Paul.



*Ezekiel 36:26 - A new heart also will I give you, and a new spirit will I put within you: and I will take away the heart of stone out of your flesh, and I will give you an heart of flesh.


Psalm 95:8-11 - Harden not your heart, as in the provocation, and as in the day of temptation in the wilderness: when your fathers tempted me, proved me, and saw my work. Forty years long was I grieved with this generation, and said, It is a people that err in their heart, and they have not known my ways: unto whom I sware in my wrath that they should not enter into my rest.



Slumbering spirit - come to God mentally and emotionally but never really meet (sense) Him - Peter.



Romans 11:8-10 -(According as it is written, God hath given them the spirit of slumber, eyes that they should not see, and ears that they should not hear) unto this day. And as David saith, 'Let their table be a snare, and a trap, and a recompense unto them: Let their eyes be darkened, that they may not see, and bow down their back alway.'


Romans 13:11 - And that, knowing the time, that now it is high time to awake out of sleep: for now is our salvation nearer than when we believed.



out of sleep - awake out of insensitivity to sin.



Imprisoned spirit - downtroddened in pits and prisons - John.



Psalm 28:1 - Unto thee will I cry, O Lord my rock; be not silent to me lest, if thou be silent to me, I become like them that go down into the pit.


Isaiah 42:22 - But this is a people robbed and spoiled; they are all of them snared in holes, and they are hid in prison houses: they are for a prey, and none delivereth; for a spoil, and none saith, Restore.


Psalm 88:4-10 - I am counted with them that go down into the pit: I am as a man that hath no strength: Free among the dead, like the slain that lie in the grave, whom thou remember no more: and they are cut off from thy hand. Thou hast laid me in the lowest pit, in darkness, in the deeps. Thy wrath lieth hard upon me, and thou hast afflicted me with all thy waves. Thou hast put away mine acquaintances far from me; thou hast made me an abomination unto them: I am shut up, and I can not come forth. Mine eye mourneth by reason of affliction: Lord, I have called daily upon thee. Wilt thou show wonders to the dead? shall the dead arise and praise thee?


---
E-mail: efi7jld@gmail.com
---
BACK TO: Perfecting of the Saints; Prophetic Counseling; EFI; THE EDIFIER
---
For the perfecting of the saints, for the work of the ministry, for the edifying of the body of Christ, Ephesians 4:12
---
&copy 1990, Jacqueline L. Davis
WWW &copy 1999, EFI
Created: 7/9/99
Updated: 5/28/2011